Partner with RudderStack
By submitting this form, you're expressing interest in becoming a valued RudderStack partner.
We are always looking for technologies and agencies to partner with to help our mutual customers have a first class experience and best in breed data stack.
RudderStack Partner Advantages
Co-marketing
We work with all of our partners to come up with and create unique blogs, webinars, and thought leadership pieces to showcase our partnerships.
Enablement
For select partners, we give the opportunity to educate and enable our sales teams; increasing brand awareness and lead/referral potential
Accelerate Revenue Growth
By becoming a partner with RudderStack you get access joint go-to-market activities and the ability to explore new revenue streams.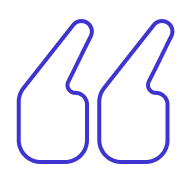 The future of retail at Crate and Barrel is empowering a seamless customer experience by blending the inspiration of physical retail with data-driven personalized engagement online. After evaluating various technologies, we chose RudderStack as the foundation for our customer data platform that will help us innovate faster and deliver on our vision for growth, and we look forward to a great partnership.
Chris Frye
Crate and Barrel