Join the RudderStack Community on Slack
Join open source users, RudderStack Cloud users, paying customers and RudderStack team members who are supporting each other in implementing and using RudderStack.


Why join the community?
Learn best practices
Learn about the various ways that people leverage RudderStack and the best practices for common use cases.
Amazing support
Our engineering and customer success teams are part of the community as well, helping solve problems and provide guidance.
Get the latest product news
Get notified about the latest product updates and feature rollouts before anyone else.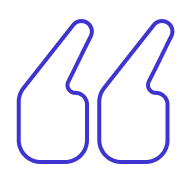 The future of retail at Crate and Barrel is empowering a seamless customer experience by blending the inspiration of physical retail with data-driven personalized engagement online. After evaluating various technologies, we chose RudderStack as the foundation for our customer data platform that will help us innovate faster and deliver on our vision for growth, and we look forward to a great partnership.
Chris Frye
Crate and Barrel