Blog
Company
Introducing RudderStack QuickStart Packages
Subscribe
We'll send you updates from the blog and monthly release notes.
Matt Lewis
Solutions Partner Manager
March 22, 2023
Today, we're excited to announce the introduction of QuickStart Packages and an expanded relationship with our four Featured QuickStart Partners.
Why build QuickStart Packages?
Over the last 3 years, we've seen our customers drive incredible growth. A common thread across our most successful customers has been a clearly defined data strategy across multiple business units, enabling accelerated progress on their Data Maturity Journey. This trend is even more pronounced among customers who work with a RudderStack Solutions partner. These customers enjoy better business outcomes and a higher return on investment across their whole data stack, not just with RudderStack.
Today, we're launching QuickStart Packages – available in the US and Europe – with our key partners to make it easier for more of our customers to reap these benefits.
What are QuickStart Packages?
QuickStart Packages are optional add-ons for our customers. With QuickStart Packages, you receive a fixed number of consulting hours directly from RudderStack's partners at a pre-set cost. These hours are then applied to key deliverables to help you get the highest possible ROI out of your customer data strategy.
There are three levels of QuickStart Packages with engagement timelines ranging from 4 to 10 weeks. Depending on your package level and existing data infrastructure, our partners will work with you on deliverables including:
Tracking plan creation / migration
Sources and destinations prioritization
Warehouse schema review and modeling
Workflow architecture and design
| | | | | |
| --- | --- | --- | --- | --- |
| Advanced | Featured QuickStart Partners | $25,000 | 100 | Enterprise customers looking to augment their data and engineering teams |
| Accelerator | Featured QuickStart Partners | $10,000 | 40 | Growth and Enterprise customers seeking a fast time to value |
| Phone a Friend | RudderStack Solutions Partners | $5,000 | 20 | Industry best practices on CDP deployments and data strategy |
Featured QuickStart partners
We selected these four Featured QuickStart Partners due to their broad industry expertise, mutual customer overlap, and deep technical knowledge of RudderStack. Importantly, we've selected partners that are experts not just in RudderStack, but also other key technologies that our customers deploy. Our QuickStart partners have obtained certifications from companies such as Snowflake, Databricks, dbt, Adobe, Braze, Amplitude, Google and AWS.
Additionally, each of our Featured QuickStart Partners has completed RudderStack's Certification and Training Program and has worked side by side with RudderStack's Customer Success team on previous engagements.
You can find more information on these partners, along with the rest of our Solutions Partners, in the RudderStack Solutions Partner Directory, which launched today alongside RudderStack's Technology Partner Directory.
Brooklyn Data
Brooklyn Data provides the technical skills, experience, and leadership to deliver best-in-class data capabilities. Brooklyn Data acts as an extension of the organization–collaborating in real-time with data teams and stakeholders, flexing to provide support in the areas needed most.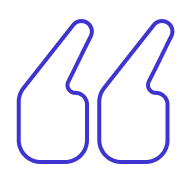 Brooklyn Data relies on a successful event collection product to seed customer data in their data warehouse. By helping our RudderStack customers manage their data more efficiently, we are able to accelerate their onboarding process and enable more downstream use cases for customer data.
Scott Breitenother
CEO of Brooklyn Data Co., A Velir Company
Mammoth Growth
Mammoth Growth is the world leader in growth-oriented analytics consulting.  Mammoth is led by former product leaders and business analysts with decades of experience leveraging data to drive business growth.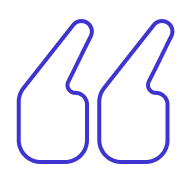 Our hypergrowth customer base regularly deploy CDPs to collect, transform and activate their customer data. Using RudderStack, our customers are able to activate data in their warehouse through reverse ETL for better segmentation, advertising, and downstream analytics.
Ryan Koonce
CEO, Mammoth Growth
BlastX Consulting
BlastX Consulting believes brands that will own the future are those that optimize customer experiences across every digital touchpoint. Over the past 20 years, BlastX has assembled a seasoned team of consultants with deep expertise and experience across a wide array of strategic, technical, and operational disciplines.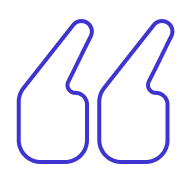 BlastX Consulting customers are focused on creating amazing customer experiences. Core to this effort is event tracking through both server-side and client-side methods as part of their overall strategy. Innovative integrations such as RudderStack's GA4 Hybrid Mode helps us streamline event collection for our customers, ensuring all their downstream tools receive the same events and have consistent data throughout their marketing stack.
Joe Christopher
VP of Analytics, BlastX Consulting
Massive Rocket
Massive Rocket is a data & CRM consultancy that partners with the world's leading technology solution providers to bring best-in-class solutions to clients.  Massive Rocket helps their clients accelerate change within their organizations via digital technologies, process optimizations, and team augmentations that drive true business transformation and demonstrable value.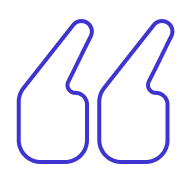 Massive Rocket's customers deploy RudderStack throughout their data infrastructure. From collecting events, to transformations in the warehouse, to activation using reverse ETL, it's powerful to have all of these solutions through a single vendor when making recommendations to our customers.
Thierry Sequeira
CEO, Massive Rocket
Next steps
QuickStart Packages are now generally available to new and existing RudderStack customers. Speak with our sales team or directly with our Solutions Partners to add a QuickStart Package to your RudderStack engagement today.
Matt Lewis
Solutions Partner Manager
Myles McDonald
Director of Partnerships at RudderStack
Subscribe
We'll send you updates from the blog and monthly release notes.