Our mission
RudderStack is the warehouse-first, customer data platform built for developers
We take a new approach to building and operating customer data infrastructure, making it easy to collect, unify, transform, and store customer data as well as securely route it to a wide range of common, popular tools.
We are customer centric
We wouldn't be here without our customers. We foster a culture of service. A win for our customers is a win for RudderStack.
We build trusted relationships
We listen actively, communicate authentically and always with respect. Take ownership, and do the right thing. Be accountable and principled, and act with integrity.
We never stop learning
We embrace change and are comfortable being uncomfortable. Our combination of curiosity, creativity, and knowledge is what will drive innovation for us and for our customers.
We celebrate diversity and inclusivity
We understand everyone comes from different life experiences and backgrounds and that's what will ultimately make us great. A global mindset is key. We value everyone's input regardless of role or status. Assume good intentions and be a light of positivity for company culture.
We reward high performance
We run at a higher velocity and with higher standards. Have bold goals and support your colleagues in doing the same. Work alongside infectiously energetic and driven individuals.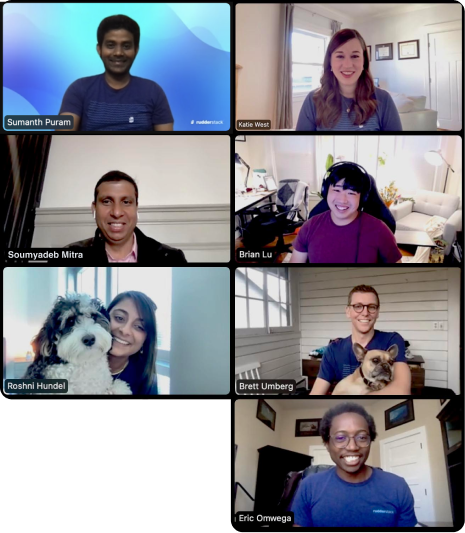 Leadership & Investors
We're an engineer-led team of data, security, and marketing experts.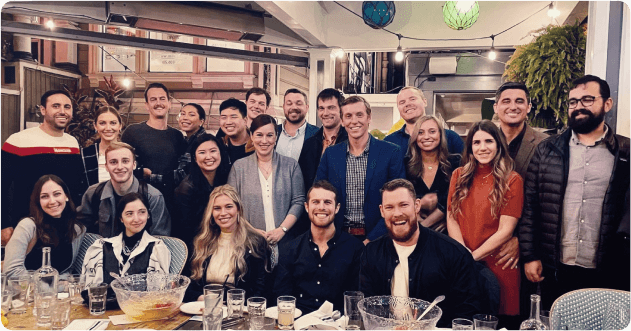 Team
The RudderStack team is a group of diverse and talented individuals from around the world.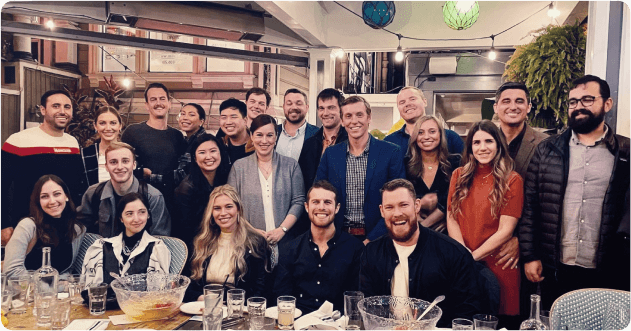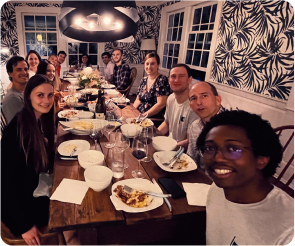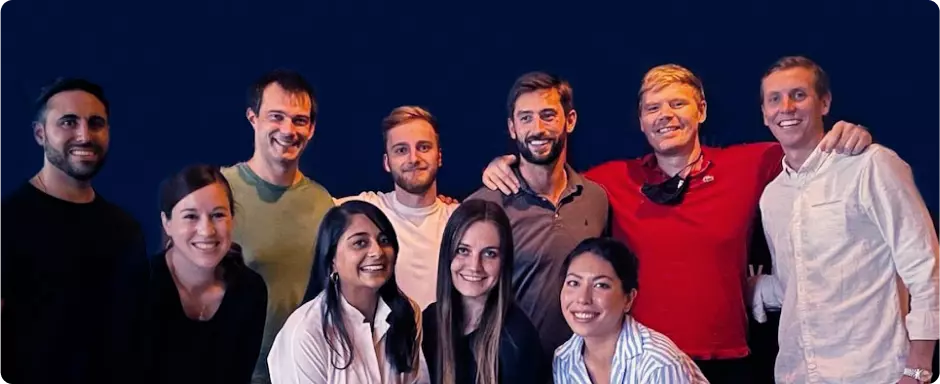 Join our team
Help us make data engineers the heroes of their companies.
We're looking to build and grow diverse teams in an inclusive environment. People do their best work and are happiest when they are free to be their unguarded selves. So we expect everyone that works at RudderStack brings their whole selves to work every day.
We want globally minded individuals who are passionate about the work they do, and inspire others around them. We value differing perspectives and believe they lead to growth and opportunity.
We have a lot of growth ahead of us, and know not everyone fits perfectly into the roles we have listed. If your experience isn't a perfect match for the job description, but you're still a good fit for the role, apply. We want to work with smart people who are good at their job, and, a lot of times, those people have non-linear career paths.
Benefits
Employee Experience matters the most to us. We want to invest in our team, enabling everyone to feel healthy, happy and supported while doing their best work at RudderStack.
Remote First & Flexible Work Environment
Competitive Compensation
Company Equity
Comprehensive Health Care
Flexible Paid Time Off
Yearly Continuous Learning Fund
WFH Setup Stipend
Team Events and Gatherings
Parental Leave